Authentic Beauty
Strength for a Lifetime
Welcome to the future of exterior design. Discover the authentic, earthy appeal of Natural Exteriors Cedar Shake Siding. We promise to transform the character of your home or commercial space into an embodiment of natural elegance.
Natural Exteriors Polymer Cedar Shake Siding is an innovative and popular choice for builders and contractors who want to achieve the classic look of cedar shake siding without the maintenance and cost associated with natural wood. This type of siding is made from high-quality polypropylene material designed to mimic the texture and appearance of natural cedar shakes.


Eternally Beautiful
Our Cedar Shake Siding comes with a lifetime warranty, ensuring you have peace of mind for the future. We stand behind our product's durability and longevity, ensuring you can enjoy the stunning cedar aesthetic for many years.
Authentic Weathered Look
Using our state-of-the-art manufacturing techniques, we've captured the essence of naturally weathered cedar. Our realistic cedar graining process replicates the charm and elegance of aged cedar, creating a siding that's virtually indistinguishable from the real thing. The rustic, time-worn appearance adds character, creating a unique, appealing exterior that will stand out.
Innovative Locking System
You will have no more concerns about loose, drafty, or rattling siding. With our state-of-the-art locking system, your siding stays secure in any weather. This technology ensures each panel locks tight to the next, offering unprecedented stability and resistance to the elements. This reliable lock system enhances your home's structural integrity and improves energy efficiency.
A Spectrum of Possibilities
We offer an impressive selection of over 36 colors to make our siding unique. Whether you prefer traditional earthy tones or bold, contemporary hues, we've got the perfect color to complement your style and architecture. With our wide array of colors, you can create an exterior design that's uniquely yours.
Eco-friendly Commitment
In choosing Natural Exteriors Cedar Shake Siding, you're also committing to the environment. Our siding is an eco-friendly choice that doesn't require cutting down cedar trees, allowing you to enjoy the look of natural cedar without the ecological impact.

In addition, we are fully committed to ESG, and our products are 100% recyclable.
Let's transform your vision into reality. Trust Natural Exteriors Cedar Shake Siding to create an exterior that's not just a facade but a reflection of your personality. Contact us today to learn more about our products and how we can enhance your space.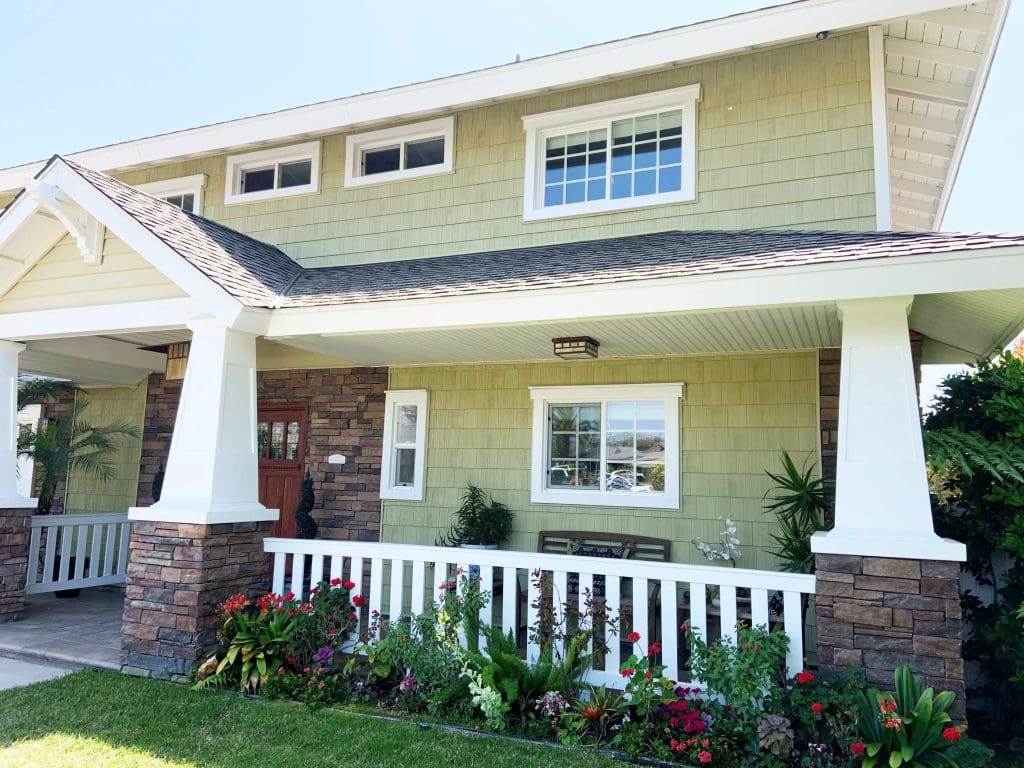 4 Benefits of Our Polymer Cedar Shake Siding

Low maintenance: Unlike natural cedar shakes, polymer cedar shake siding requires little to no maintenance. It doesn't need to be painted or stained and is resistant to rot, warping, and insect damage. Simply cleaning it with soap and water occasionally will keep it looking new for years.
Durability: Polymer siding is known for its durability and ability to withstand extreme weather conditions. It is less susceptible to wind, rain, and sunlight damage, making it an excellent choice for long-lasting protection.
Energy efficiency: Our siding comes with insulating properties, which can help reduce energy consumption and lower utility bills.
Cost-effective: Polymer cedar shake siding is generally less expensive than natural cedar shakes in terms of material cost and installation. The low maintenance requirements also save on long-term costs associated with upkeep and repairs.
When considering Natural Exteriors Polymer Cedar Shake Siding, working with a reputable contractor is essential to ensure proper installation. Our polymer cedar shake siding can provide an attractive, long-lasting, and low-maintenance solution for each home.
Testimonial
"You have a great product. Thank you for making such a great product in America." M.G.
Testimonial
"We are extremely pleased with the outcome. Thank you for your patience on this one!" – S.E.
Testimonial
"Everything went great from start to finish. I would use your company again!!" – R.E.